When a popular singer's voice is tragically and permanently lost, she moves to a secluded cabin in the mountains which forces her to reevaluate her career, her relationships and her own self-worth.
Whisper is an original musical written and composed by Julie Hinton.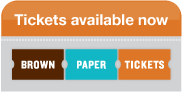 ---
There will be a live read by the writer on 1/21/22 to debut the work, live-streamed over Zoom. Register for the Zoom link at whisper.brownpapertickets.com.
---
Scenes/Songs
ACT I
Scene 1 – Los Angeles concert hall, onstage
I'm Done With You – Claire, 2 Backup Singers
Scene 2 – Artist entrance of the concert hall
Scene 3 – Hospital room
Imagine – Jack, Tony, Susan
Imagine (encore) – Jack
Scene 4 – Claire & Jack's LA home, a month later
Scene 5 – Park
Pity Party – Claire, Songwriter, Mother, Gossip Girls, Chorus
I'll Take Care of You – Jack
Scene 6 – Claire & Jack's LA home
Whisper – Jack, Claire
ACT II
Scene 1 – Cabin
Writing a New Song – Jack, Claire
Welcome to Our Neighborhood – Neighbors
Scene 2 – Cabin, a week later
Learning to Be a Person – Karen, Alisi
Rising From the Ashes – Claire, 2 Backup Singers, Karen, Alisi, Tevi
To-Do List – Claire
Scene 3 – Park, a month later
My Heart – Jesse, Marcella, Jack
Scene 4 – Club
Without a Voice – Claire
Scene 5 – Cabin
I'm Done With You (reprise) – Jack, Claire
INTERMISSION
ACT III
Scene 1 – Cabin, a month later
Writing a New Song (reprise) – Tevi, Claire
Rising From the Ashes (reprise) – Claire
Scene 2 – Cabin, a week later
Snoop, Snoop – Neighbors, Karen, Alisi, Claire
Scene 3 – Tony's office, a few days later
Mister Fixer – Tony
Mister Fixer (encore) – Tony
Scene 4 – Recording Studio
Whisper (reprise) – Tatiana
Scene 5 – LA House/Cabin
My Heart (reprise) – Jack, Claire
Scene 6 – Cabin/Club/Office
My Choice – Jack
Scene 7 – Cabin
Writing a New Song (2nd reprise) – Claire, Jack
Scene 8 – Cabin, the next day
We Are One – Neighbors, Jack, Tony, Claire
Bring On the Rain – Claire, Neighbors
Scene 9 – Dressing Room/Talk Show Set/Karen's Living Room
Rising From the Ashes – Jack, Claire, Company
---
CAST OF CHARACTERS
CLAIRE, successful rock singer
JACK, Claire's new husband, music composer/producer
Los Angeles:
TONY, Claire's agent
SUSAN, Claire's publicist
JESSE, keyboardist in Claire's band
MARCELLA, Jesse's wife
CHRISSY, Claire's transgender assistant
ADRIENNE, Claire's bodyguard
DOCTOR MOORE, Claire's doctor
TATIANA, up-and-coming singer
ENGINEER, Jack's sound technician
TALK-SHOW HOST MUGGER OFFICIANT FAN SONGWRITER, MOM, TWO GOSSIP GIRLS – random people at a park
CLAIRE'S BAND AND BACKUP SINGERS, STAGE MANAGER, ASSORTED CREW
Mountain village:
KAREN, mountain neighbor
ALISI, mountain neighbor
TEVI, 15, Alisi's son, aspiring musician
PUKE, Alisi's husband
MIKE, Karen's husband
CAROL & DWAYNE, mountain neighbors
SIFA, LAMI, DAISY, Alisi and Puke's other children
KADEN, PAISLEY, Karen and Mike's children
OTHER MOUNTAIN NEIGHBORS
*Can be multiple-cast to perform with only 10 actors