THE BIG AMERICAN WINTER HOLIDAY MUSICAL SPECTACULAR!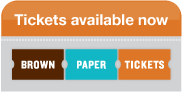 FB event: https://www.facebook.com/events/1541566572611693/?ti=ia
Looking for a way to laugh during the holidays?!
Diego Hellewell and Julie Hinton have been working all year to write the music for this seasonal comedy concert. It's all original, mostly funny, and more-than-marginally entertaining. They hope.
The music spans genres from blues rock to Broadway, children's to cha-cha, and traditional to extraterrestrial. The program in Los Angeles is approximately two hours long (including an intermission), and it's family-friendly too! Watch our video below for a snippet of what's to come.
Julie and Diego will be joined onstage by the rest of their MistleTrio – Mike Tanner on bass and Greg "Skins" Victoroff on drums. Summer Bellessa, of Youtube's Girls With Glasses, will also make a cameo appearance. Other musical collaborators include Rob Moffat, Neil Devor, and Michael Turnblom.
If you can't make it, check back afterward.  We plan to post snippets from the concert on YouTube!
Video: